Blue Alien Jake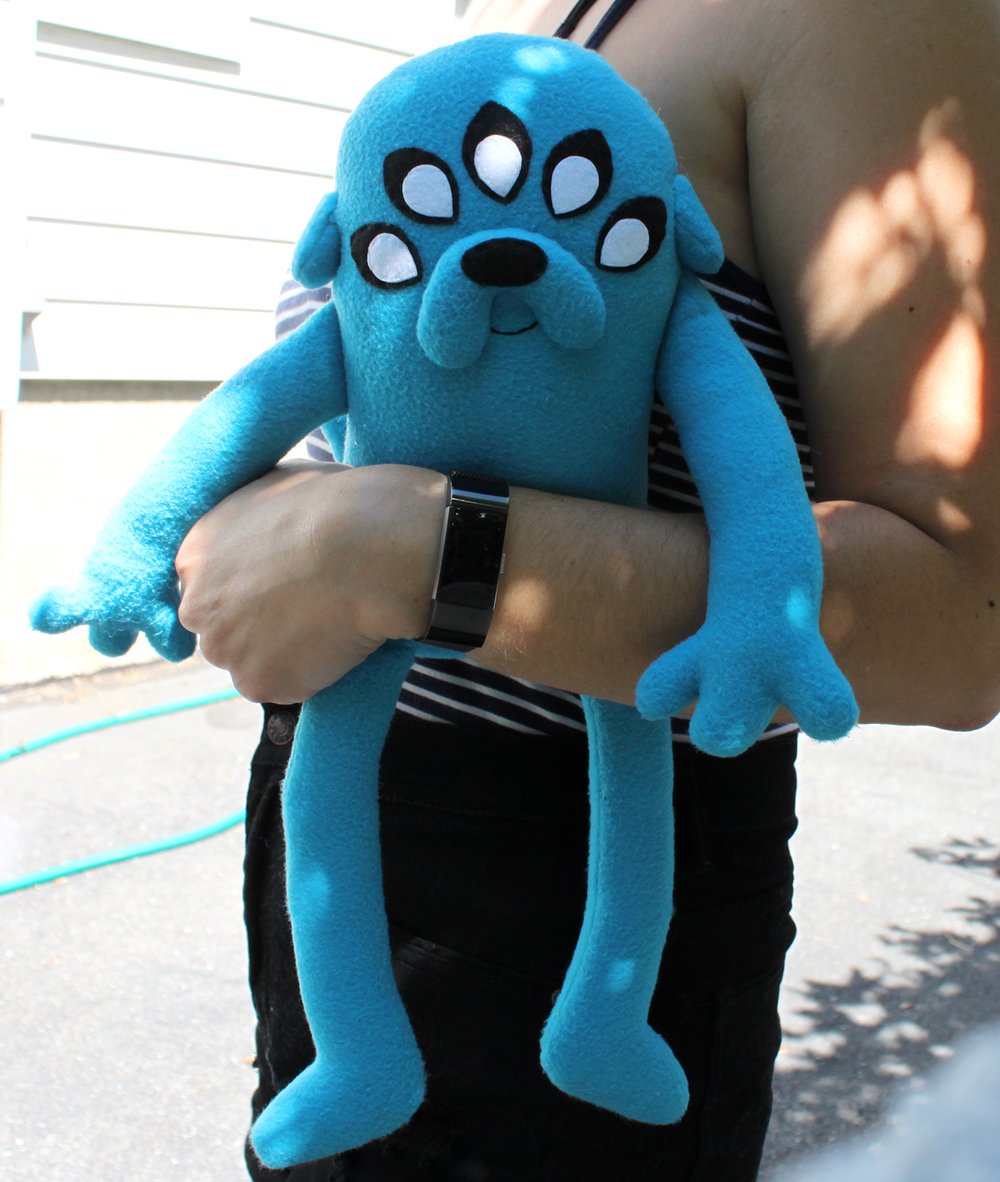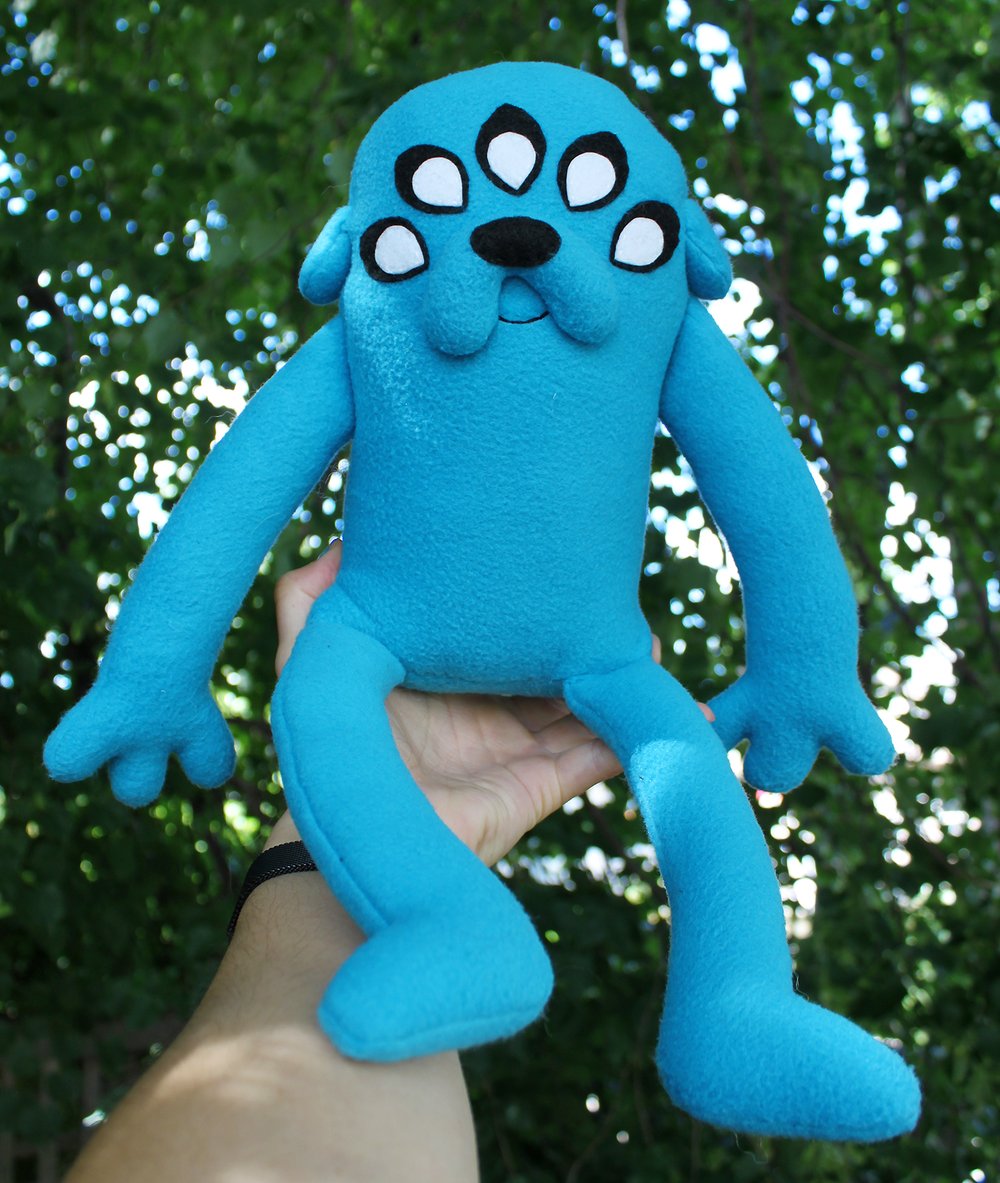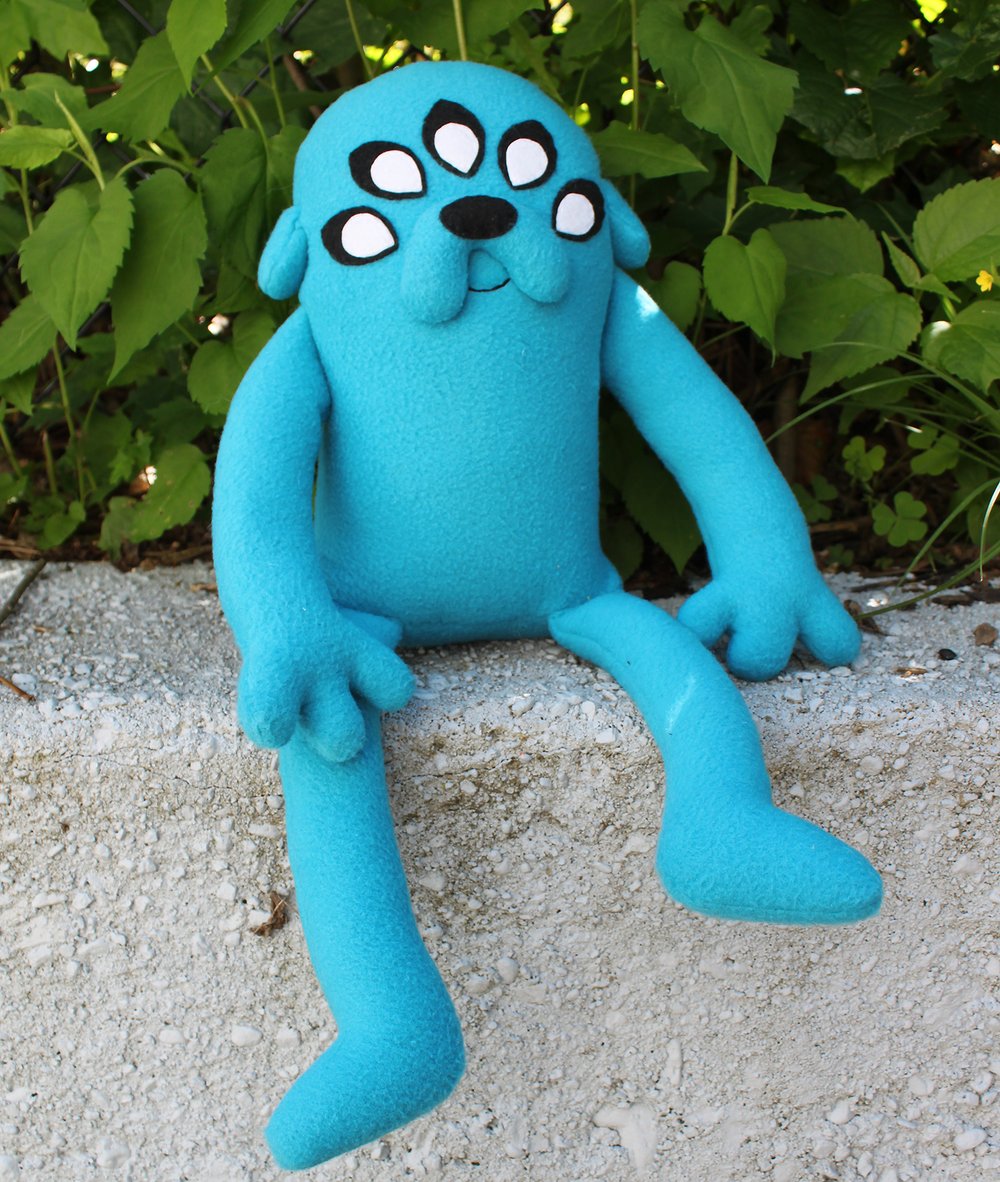 Blue Jake! Featured in a very specific episode of Adventure Time.
After the events of Elements, Jake has turned into a giant, blue-skinned, five-eyed monster that resembles a hybrid between his former self, and Warren Ampersand.
About 16 inches tall
Hand & Machinesewn!
Made mostly with soft fleece.