'That's a Rock Fact!' Rock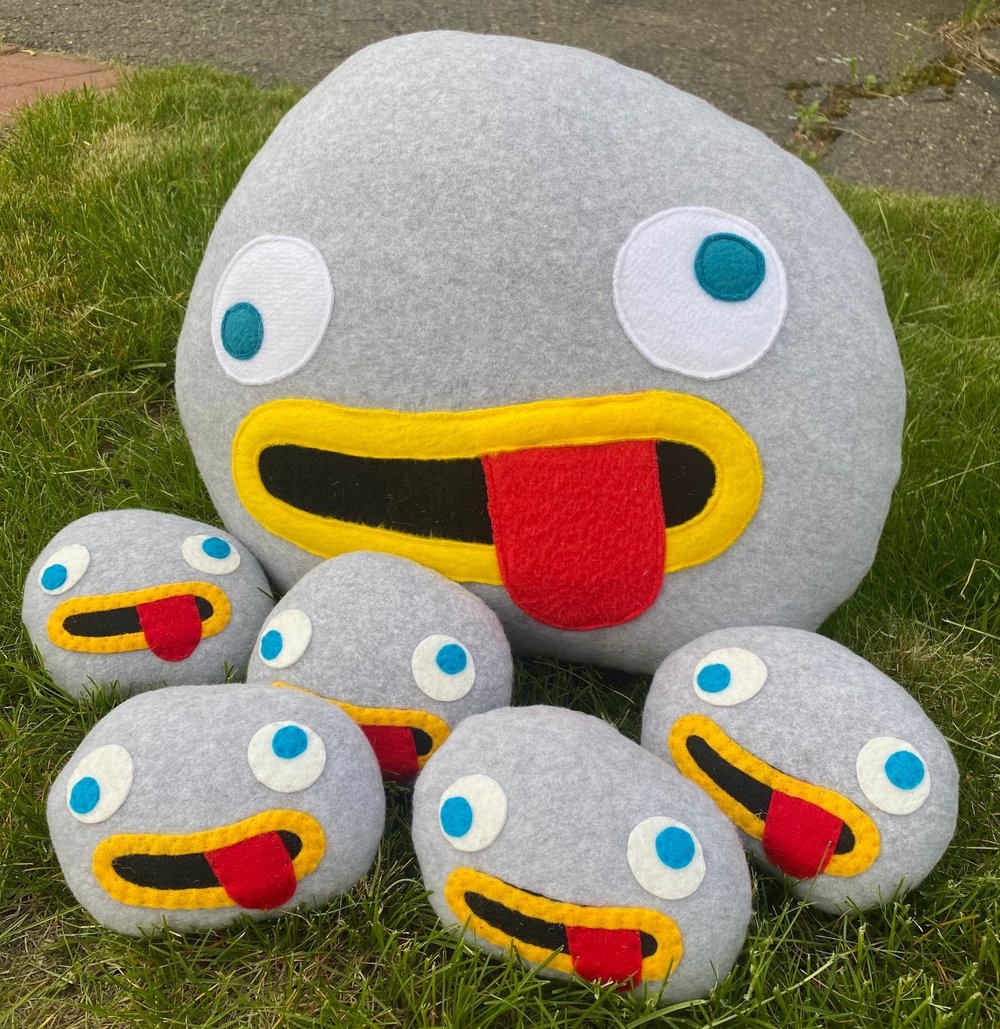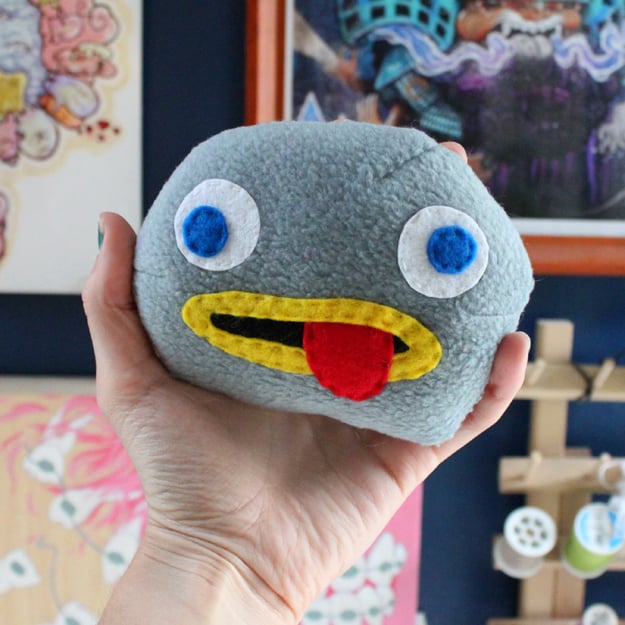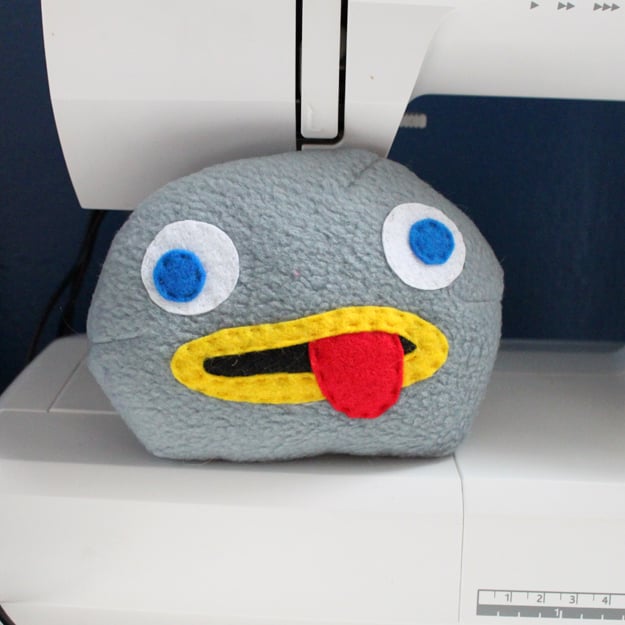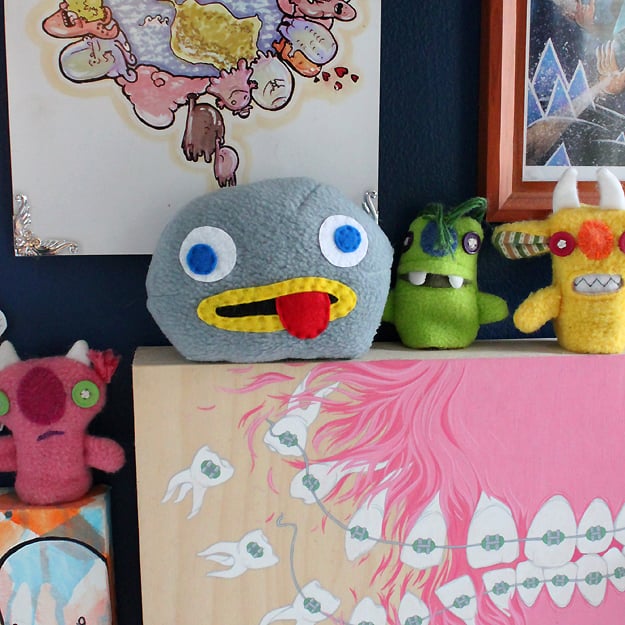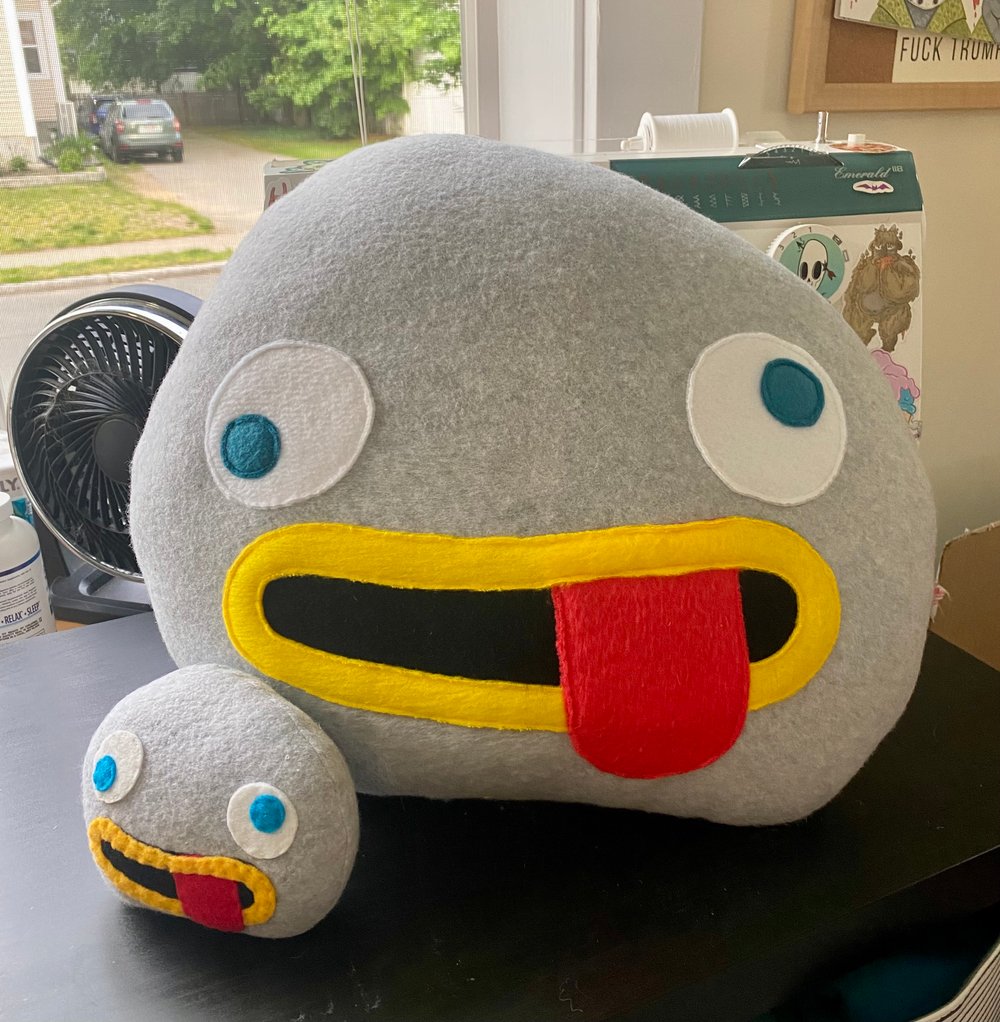 Did you know?
If you soak a raisin in grape juice, it turns back into a grape!
That's a rock fact!
Little plush version of the rock featured in the show 'Over the Garden Wall'.
Small size About 5 1/2 inches wide, 4 inches tall
XL is 18 inches across, 15 inches tall
Hand & Machinesewn, made of fleece and felt.
Shipping to US: $4.50
Shipping internationally: $16
Last photo is a progress shot!