Seasonal Kittens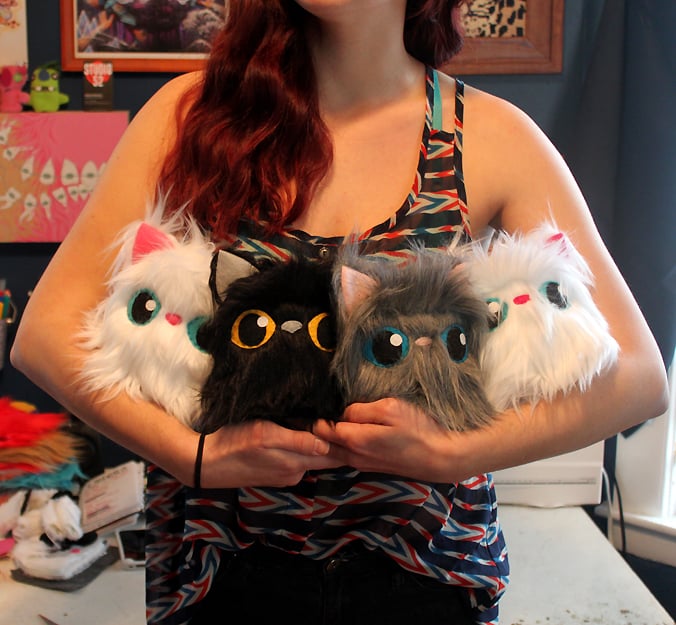 Perfect little palm-sized fluff ball.
Pick your favorite season or favorite colorway!
Fall is black with yellow eyes, Spring is grey with blue eyes, summer is golden fur with yellow eyes, and winter is white with blue eyes.
If you choose the 'custom' option, I can make it look specifically like your kitty/any kitty. Simply use the 'Contact' button above or email me at [email protected] with the photos of the kitty you want to be made when you purchase.
About 6 1/2 inches tall
6 inches wide
Hand & Machinesewn!
Made with faux fur and felt
If you want your cat to have different colored eyes/inner ears/nose, just specify in the note to seller at checkout. :)
Fall (Black)

Winter (White)

Summer (Golden)

Sold out

Spring (Gray)

Siamese

Sold out

Custom

Sold out

Sandy Brown (Last photo)

Sold out